Hybrid Meetings
with Microsoft Teams Rooms / Surface Hub 2S!
To Solution Top
A Specialized Device Works to Solve Concerns in Hybrid Meetings!
Hybrid meetings connect the company's meeting room and remote participants online. While on the one hand it enables a flexible work style that is not bound by time or place, on the other hand, many companies experience challenge like those listed below.
Despite whatever is happening in the meeting room, there is no active discussion among remote participants.
We want both the participants in the meeting room and remote participants to use the same whiteboard to come up with ideas.
Preparing devices in the meeting room is bothersome and we have trouble starting meetings on time.
Devices such as Microsoft Teams Rooms (hereinafter referred to as "Teams Rooms") and Microsoft Surface Hub 2S ("Surface Hub 2S") work to solve such problems in hybrid meetings.
Learn More about Teams Rooms
Teams Rooms is a specialized meeting device for Microsoft Teams. It enables you to easily and comfortably start video conferences from the meeting room and remote participants can attend meetings as if they were actually there.
Easy Implementation of a Specialized Device for Online Meetings! Implement an Online Meeting Device for Microsoft Teams Rooms
Changing the Microsoft 365 tenant settings is done on the customer's side.
This service uses five steps to install and set up an online meeting device to complete the implementation of Teams Rooms. We get a picture of how you hold online meetings and the layout of your meeting room to arrange for, install, and implement a device tailored to your environment.
For details about easy implementation of Teams Rooms, click here.
JBS is a certified company participating in the Microsoft Rooms Partner Program(MRPP) to support Teams Rooms and other Microsoft hybrid meeting solutions. (Only nine companies in Japan are certified.)
Equipment Installation Image
Online meeting devices differ in function, optimal placement, and combination depending on the manufacturer and model. JBS selects the optimal equipment for your meeting room and proposes installation positions and other optional equipment.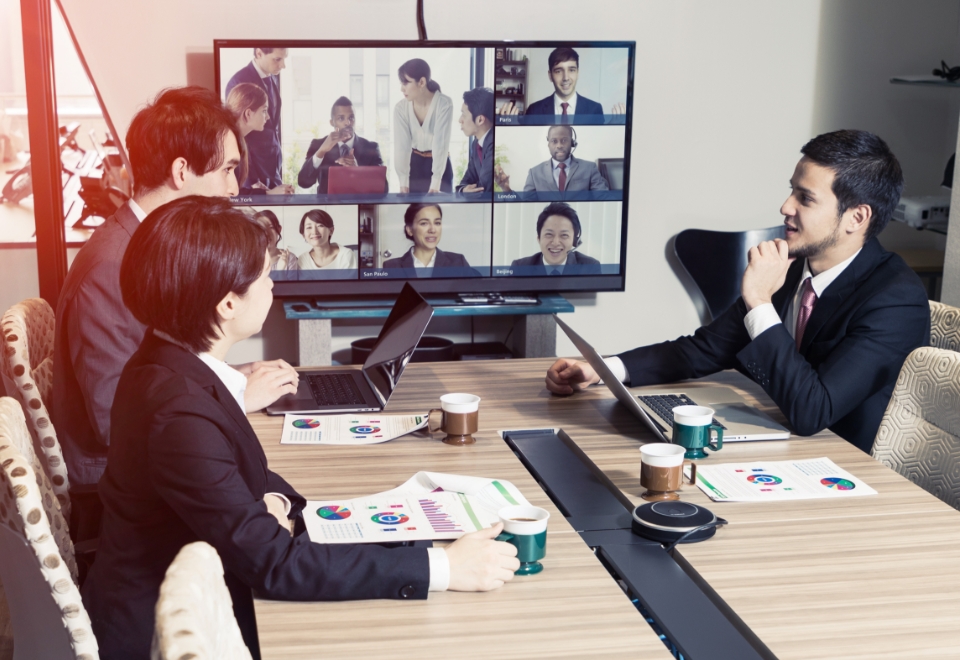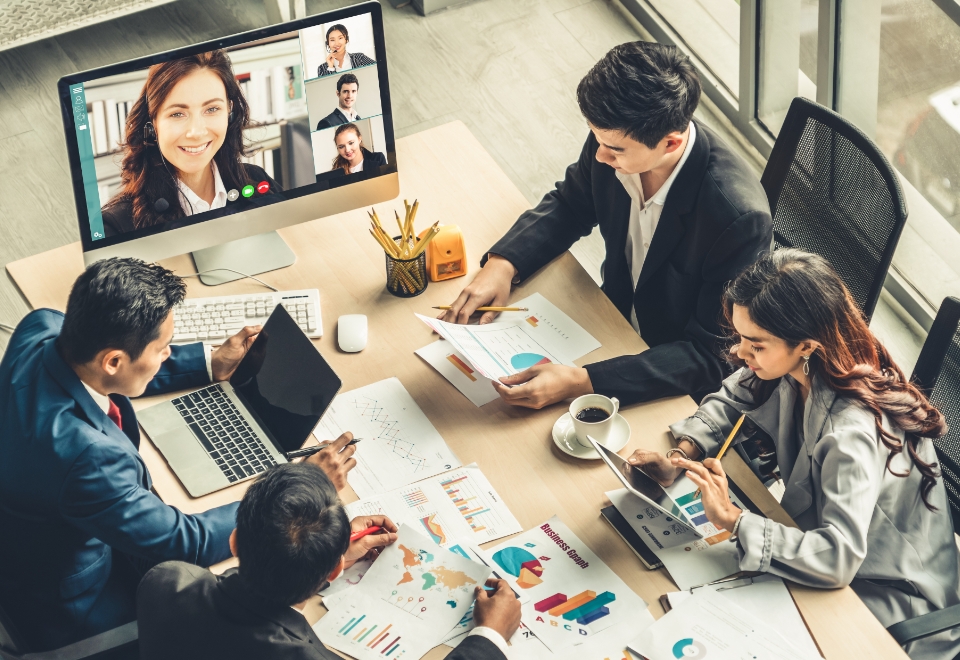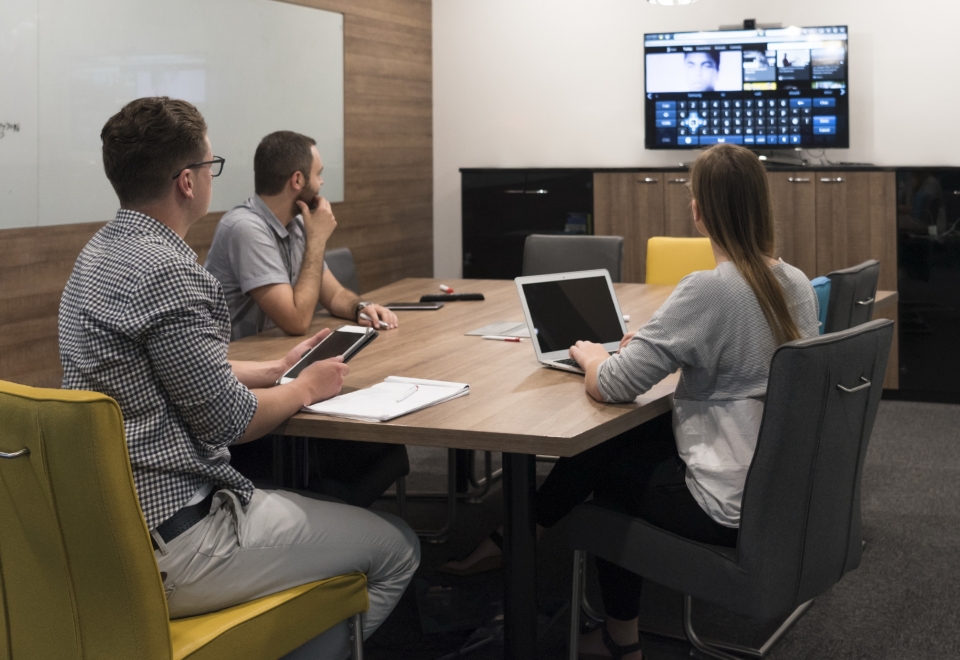 Speakers

Auditory range
Video Cameras

Angle of view, tracking function
Microphones

Sound collecting range, number installed
Controllers

With or without microphones or built-in cameras
Learn more about Surface Hub 2S
Surface Hub 2S is a team collaboration device equipped with Windows, Office, Microsoft Whiteboard, and Microsoft Teams. It dynamically facilitates a team's smooth and creative collaboration. Utilizing Microsoft Whiteboard you can expect to streamline discussions and brainstorming, as well as project presentation materials on a bright 4K display.
Scenarios in Which Surface Hub 2S Is Useful
Discussions / Brainstorming in Meetings

Using Microsoft Whiteboard, a standard feature of Surface Hub 2S, you can streamline discussions and brainstorming.
Use During Online Meetings Using Microsoft Teams

With Microsoft Teams, a standard feature of Surface Hub 2S, you can start video conferences at the click of a button. This makes stress-free meetings possible with remote users looking at the same information.
Presentations Using a Specialized App in Showrooms, Etc.

A bright 4K display enables you to project presentation materials. Original uses are also possible by incorporating business apps developed as Windows universal apps.
Good for Small Rooms
(2-5 persons)

50 Inch Model

Install in a free space and use it to come up with ideas.
Use it as a whiteboard with a touch panel in a small meeting room.
Move it around freely using a mobile stand and mobile battery.
Good for Medium-Sized Rooms
(5-15 persons)

85 Inch Model

Works well for presentations in a seminar room. It is possible to write on the presentation materials on the spot.
Also good for a cross-team or cross-department collaboration space.
A large 4K display lets it work well in a split-screen configuration too.